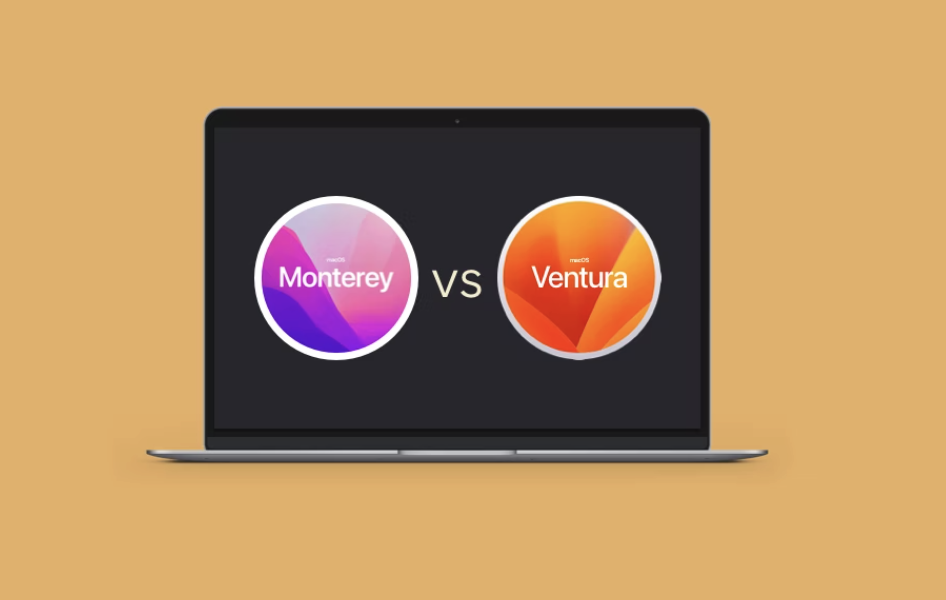 The most recent macOS release, Ventura, has created much hype. The beta version has been accessible since July 11, 2022, when it was first unveiled at WWDC. The definitive version, nevertheless, has yet to be made public. Moreover, among Mac users, this has led to a significant issue.
Ventura has gained appeal due to incorporating new features and significant improvements. However, several users ran into several problems while utilizing the beta version. Negative comments have caused more queries and uncertainty as a result.
Is upgrading to macOS Ventura advantageous? Let's see the differences between these updates.
macOS Monterey
macOS, the 12th iteration of macOS, is called Monterey. It is the Big Sur operating system's replacement. With the release of this OS, several modifications were made, including the addition of Mac shortcuts and TestFlight. Additionally, it featured Universal Control, allowing many iPads and Macs to be controlled by a single mouse and keyboard.
The OS also supported the Apple Music Voice Plan Subscription. You might also utilize Portrait Mode and Noise Cancellation for applications like FaceTime. Memoji and Live Animoji were incorporated into the lock screen. In addition, it debuted Live Text and a redesigned toolbar for the Finder and Preview programs.
It was remarkable to include the Low Power mode. While operating, the battery life was extended. The addition of the yellow privacy icon to show if the webcam or microphone is on is among the other improvements. FaceTime and Time Machine both received upgrades for more effective performance.
Ventura macOS
The thirteenth and most recent version of macOS is Ventura. The final version, which has yet to be released, is expected to bring exciting upgrades to the current operating system. It will take the place of macOS Monterey. Stage Manager, an updated Safari, the iCloud Shared Photo Library, and other new enhancements are just a few.
The Font Book has been updated, and the Mail has undergone significant updates. Even Spotlight was enhanced and produced simple, straightforward search results. Apps like the clock and weather were revamped entirely to function well.
The Freeform app promises increased productivity and teamwork and are also a beautiful addition. Additionally, you will receive updates to Siri, System Preferences, AVIF compatibility, and more!
Difference between Monterey and Ventura
Can we Upgrade to macOS Monterey from Ventura?
Ventura's new features must be compatible before you may examine them. Confirming that updating to macOS Ventura will work on your Mac is crucial.
The list of systems or devices that may be upgraded to Ventura is shown below.
2017 and later MacBook Pro
2017 and later MacBook
2017 and later iMac
2018 and later Mac mini
new iMac Pro
newest MacBook Air models
2022 Mac Studio
2019 and last Mac Pro
These are the devices that are not compatible with Ventura.
iMac late 2015
Mac Pro 2013
Mac mini-2014
MacBook Air early 2015, mid-2017
MacBook Pro mid – 2015, 2016
MacBook 2016
macOS Monterey vs. Ventura Stage Manager and Spotlight
In Ventura, the Stage Manager is a recent addition. Consider this function an improved version of the Monterey functionality Expose and Search. You may run several windows and programs at once using Stage Manager. On the screen's left side, it will be accessible. You can efficiently work while switching between different programs as a result.
macOS Monterey vs. Ventura Messages and Mail
Ventura's mail and message services have vastly improved. Even after sending a message, you can later cancel it (within a short period). Share Play is supported by Messages in the most recent version of macOS. One may arrange the timing of outgoing Mail in Mail and create reminders to check incoming messages.
Monterey Safari vs. Ventura on macOS
There are a few differences between Safari in Ventura. The only distinction is that it has gotten even better. It has undergone additional optimization, making it the world's fastest browser. The Shared Tab Groups are an improvement on the Tab Groups in Monterey.
System Preferences for Monterey vs. Ventura in macOS
The Monterey-based System Preferences have been completely updated in Ventura. It is referred to as the System setting and has a distinctive appearance. It resembles an iOS app nearly precisely. There is now a sidebar that displays different options.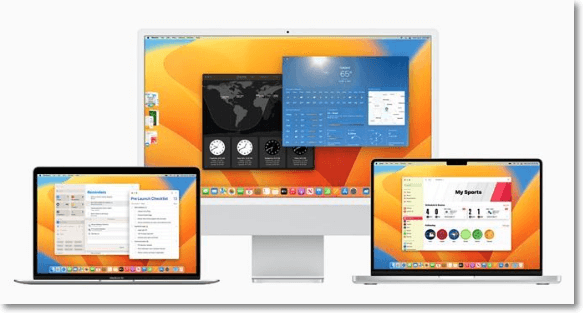 macOS Ventura vs. Monterey: Is It Worth Upgrading?
Are you debating whether or not to upgrade to macOS Ventura? We will talk more about this now.
There are several arguments in favor of moving from Monterey to Ventura. You can immediately use new tools like Stage Manager, Passkeys, Continuity Camera, etc. In addition, several current functions and apps have been enhanced.
Compared to its predecessor, macOS Ventura is much safer and more dependable than its predecessor. Apple continuously tries to close security gaps, making the most recent versions more secure.
However, various factors discourage consumers from upgrading. The new version could feature errors and glitches, which is the primary justification. Apple will need some time to review the suggestions and implement them.
In addition, some applications might not work with Ventura.
If you are anxious to update Ventura for the new features, it is advisable to wait. According to Apple, a few new capabilities won't be accessible at the official launch. Later, when there is a software update, you will receive it.
It is advised to wait a few months to obtain the stable version. You may now access all the features described without worrying about bugs.
You must make specific preparations before installing the macOS Ventura, though.
Verify if the OS is compatible with the current system. Check out the list of supported devices to see what is available.
Verify the compatibility of the necessary applications with Ventura.
If not, there will be difficulties while working.
To install, download, and operate Ventura properly on your Mac, free up at least 20–25 GB of space.
You may back up essential data with Time Machine Backup before upgrading.
While doing the update, keep your Mac fully charged. Keep the charger connected throughout the updating process as a safety precaution.
Verify the network connection's stability and dependability. Midway through the upgrade, difficulties may arise that prevent the update or affect the new OS. The most current Mac operating system version is called macOS Ventura. It replaces Monterey and has a variety of features. New features like Stage Manager and Freeform have been added, while previous features like Spotlight and Safari have seen significant enhancements.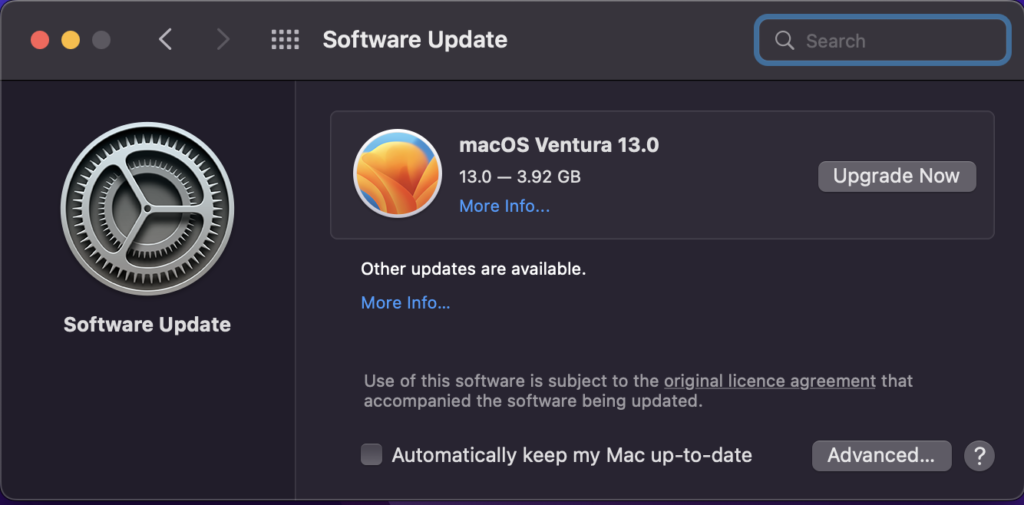 Verify that your system is compatible with the upgrade before deciding. The characteristics must next be examined to see whether you instantly require them. It is generally advised to hold off for a few months following the publication of the final edition. You will be able to use all the new features as they become available.