What is Chrome OS Flex
A Chrome OS Flex is a quick, secure, cloud-first, and simple-to-manage operating system for Macs, Windows, and Linux devices. It upgrades outdated technology and boosts its performance for more effective teaching and learning purposes.
Google took up this project in February 2022. At that point, Chrome OS Flex was the company's official desktop operating system which supported Google Assistant and other Google services and was ready to release its first beta version. It is advocating for more than 295 approved devices.
How to install Chrome OS Flex.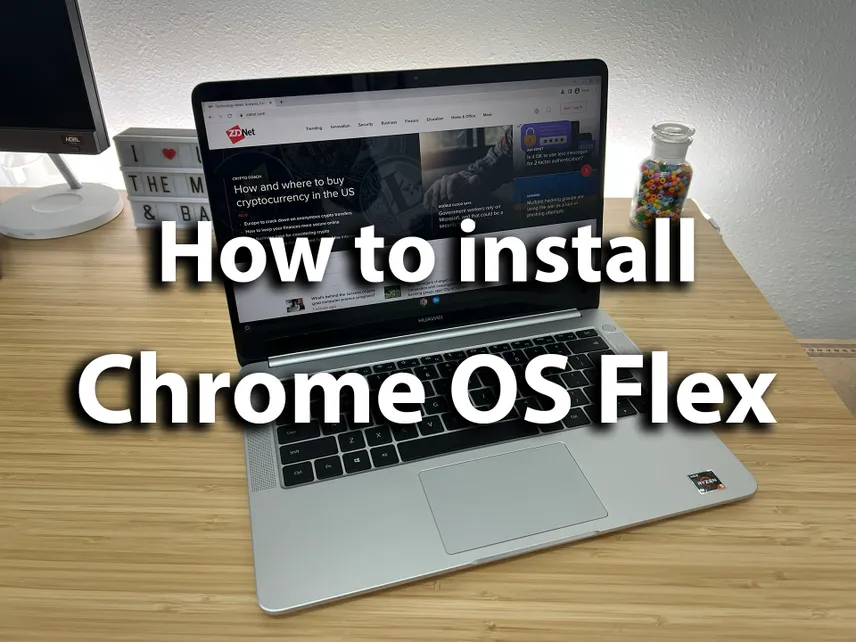 Create a bootable USB Drive
2. Boot the device using the USB
Plug the bootable USB drive into the computer and restart using the boot key. Different manufacturers have different boot keys. So, we can always search for it in google and find the boot key for the computer. Keep pressing the boot key until we can reach the boot selection page.
Next, select the USB drive within the options and hit enter. Then we can see the welcome page to Cloud Ready 2.0 will load. We can see two options there. The first one is installed directly on the internal disk and the second option gives us to try Cloud Ready 2.0. The second option will let us run the operating system from USB until we want to make sure to install it. Always better to explore before installing Chrome OS Flex on the hard drive because then we may determine whether our Wi-Fi, Bluetooth, touchpad, keyboard, mouse, and other hardware components are compatible.
If we want to install it, click "Install Cloud Ready 2.0". Once finished, it should be noted that this operation will completely wipe the hard drive, so be careful to create a backup before carrying it out. Shut down the computer when the installation is finished, and remove the USB disc.
The device will successfully boot into Chrome OS Flex at the end of these steps.
Check some requirements before installing Chrome OS Flex on the computer.
First, Verify the certification status of the device models.
Secondly, choose a USB drive that is 8GB or more to create a bootable USB
Thirdly, the device should meet the minimum requirements.
4GB RAM
Intel or AMD x86-64-bit compatible device
16 GB internal storage
Able to boot from a USB drive
Need to have full administrator access in BIOS
Difference between Chrome OS and Chrome OS Flex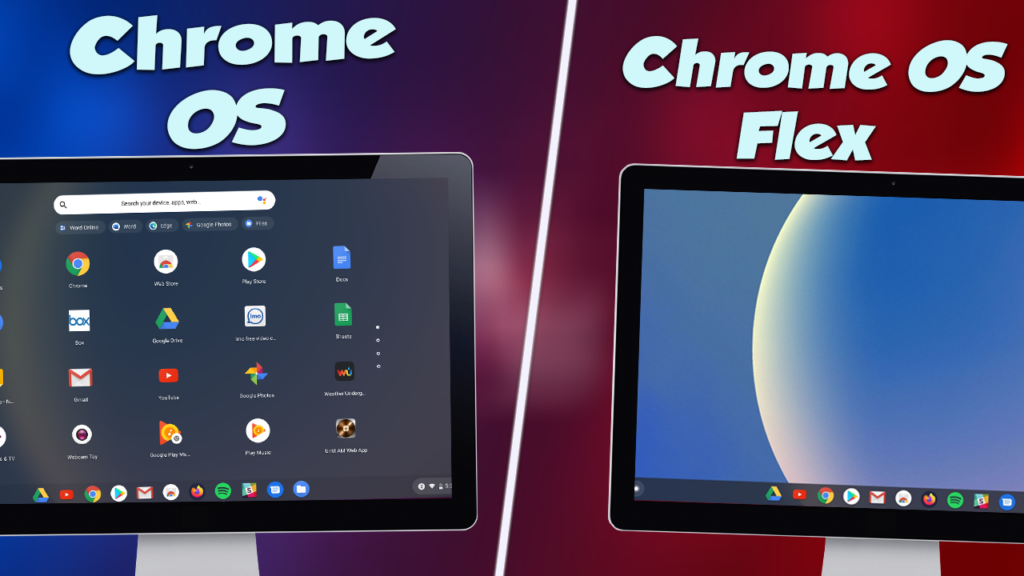 Chrome OS and Chrome OS Flex share underlying technologies and administration tools. Most of the Chrome OS's features and advantages are available when Chrome OS Flex is installed on Windows, Mac, or Linux-based devices. On the other hand, Chrome OS Flex differs significantly from Chrome OS, which Chromebooks, Chrome boxes, and Chrome bases exclusively support.
Security:
Devices that have installed Chrome OS include a Google security chip that aids system security and makes the OS and hardware reliable.; however, devices running Chrome OS Flex lack the google security chip because the OS is available on other platforms.
As an option, Microsoft examined and gave the go-ahead for the bootloader in Chrome OS Flex to opportunistically enable UEFI Secure boot. Secure boot may keep Windows devices' boot security while failing Chrome OS verified boot's security assurances by preventing unknown third-party operating systems from starting on Chrome OS Flex devices.
Firmware updates: Updates to the BIOS or UEFI are not managed or carried out automatically by Chrome OS Flex devices. Instead of that, device OEMs offer updates. Each model's update methods will differ, so device administrators must maintain model-specific update methods.
TPM and encryption: Like ChromeOS, ChromeOS Flex encrypts user data automatically. It is different from all ChromeOS Flex devices to safeguard encryption keys at the hardware level. However, those are supported by a Trusted Platform Module (TPM). Data is still encoded without a compatible TPM, although it may be more open to intrusion. See the list of certified models to determine whether the device model allows TPM on ChromeOS Flex.
Hardware and software support:
Most PCs featuring Intel or AMD CPUs run ChromeOS Flex. ChromeOS Flex does not support the ARM architecture. Many of the most well-liked Windows, Mac, and Linux device types have been tested and optimized by Google to deliver a dependable and predictable experience. Also, Chrome OS Flex updates are given by original equipment manufacturers. Chrome OS devices control their upgrades.
Keyboard differences:
Some shortcuts may not function when using Chrome OS Flex since it is placed on devices with a different layout than Chrome OS devices. For example, Chrome OS Flex does not use the keyboard layout. They still have their original OS structure and shortcuts, however. Some keyboard shortcuts and function keys do not behave the same on Chrome OS Flex devices as on Chromebooks.
Some features and ports are not supported on ChromeOS Flex
The lack of compatibility for fingerprint readers, facial recognition cameras, stylus, and other pen-related inputs, Thunderbolt functionality, and CD/DVD drives is yet another drawback of Chrome OS Flex.
Easy maintenance and quick deployment: ChromeOS Flex will be quickly installed through the workplace network or a USB drive. People can manage applications and policies with Chrome Enterprise Upgrade from anywhere, including the beach.
Fast, contemporary work environments: Devices do not degrade with time. Background updates increase productivity and decrease device downtime, allowing you to unwind for more time.
Sustainable for the environment and business: Recycle current hardware to cut down on e-waste and energy use and to keep the sky clear.
Management method
Zero-touch enrolment: Chrome OS Flex does not enable enrolment with no touches. The exact process used to enroll Chrome OS devices in business also works for Chrome OS Flex devices.
Devices do not enable forced re-enrollment since Chrome OS's supporting firmware and hardware were not created with Chrome OS Flex in mind. We suggest stopping unauthorized users from erasing devices. For instance, after installing Chrome OS Flex, deactivate external bootable discs and use a safe BIOS or UEFI administrator password.
SCEP (Simple certificate enrolment certificate)
Chrome OS Flex is capable of supporting SCEP Protocol. So, Select Relaxed under Security when adding and configuring a SCEP profile in the admin panel. For more details, check the SCEP certificate profile.