Virtual reality (VR):
Virtual reality (VR) is a computer-generated simulation of a three-dimensional environment that can be interacted with in a seemingly real way by a person using special electronic devices, such as a helmet or gloves equipped with sensors. The technology creates an immersive experience that blocks out the real world and transports the user into a virtual one.
Virtual reality technologies:
Virtual reality technologies are used to create virtual environments, including hardware and software components. The most common hardware components are VR headsets, which provide the display and tracking of the user's head movements, and VR gloves or controllers, which allow the user to interact with the virtual environment.
Some of the most popular virtual reality technologies include:
Oculus Rift – A VR headset developed by Facebook-owned Oculus VR, offering immersive gaming and entertainment experiences.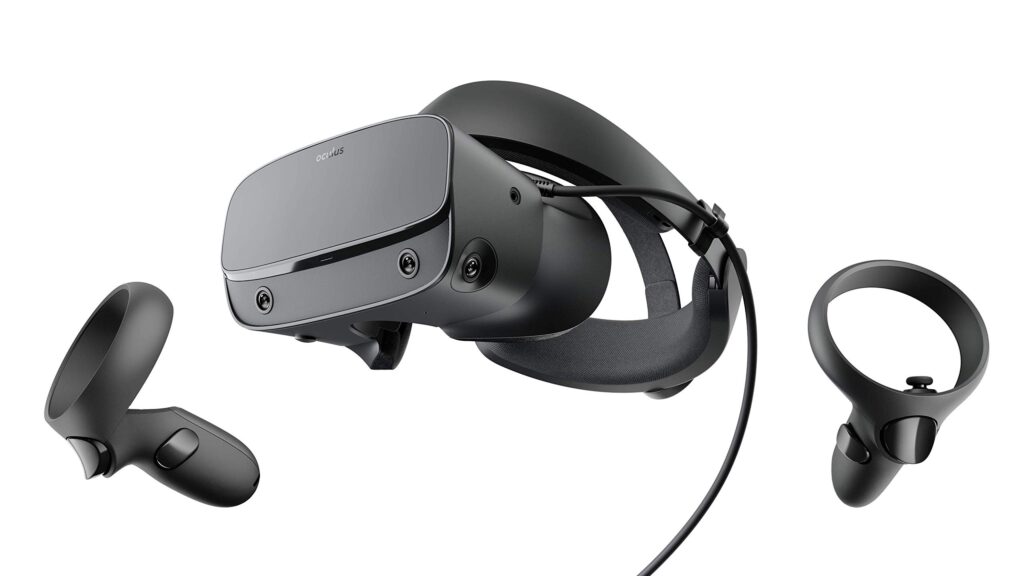 HTC Vive – A VR headset developed by HTC in collaboration with Valve Corporation, offering room-scale VR experiences with tracked controllers.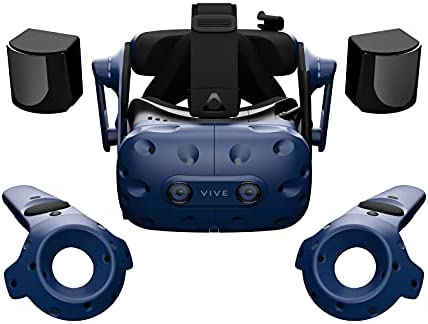 PlayStation VR – A VR headset designed for use with the PlayStation 4 gaming console, offering gaming and entertainment experiences.

Microsoft Hololens – A mixed reality headset developed by Microsoft, which combines virtual and augmented reality, allowing for holographic computing experiences.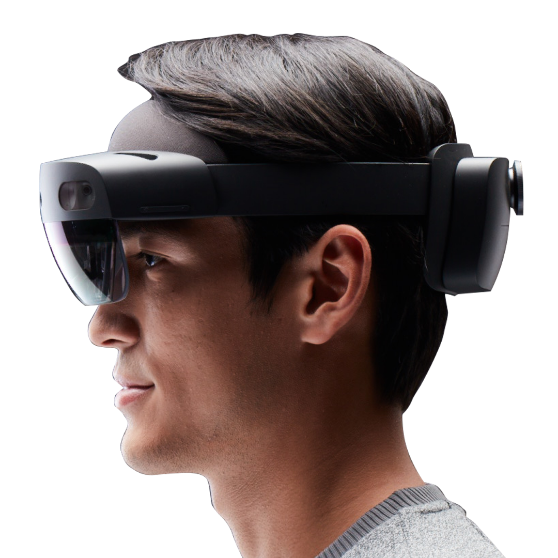 Google Cardboard – A low-cost, accessible VR headset made of cardboard that uses a smartphone as its display.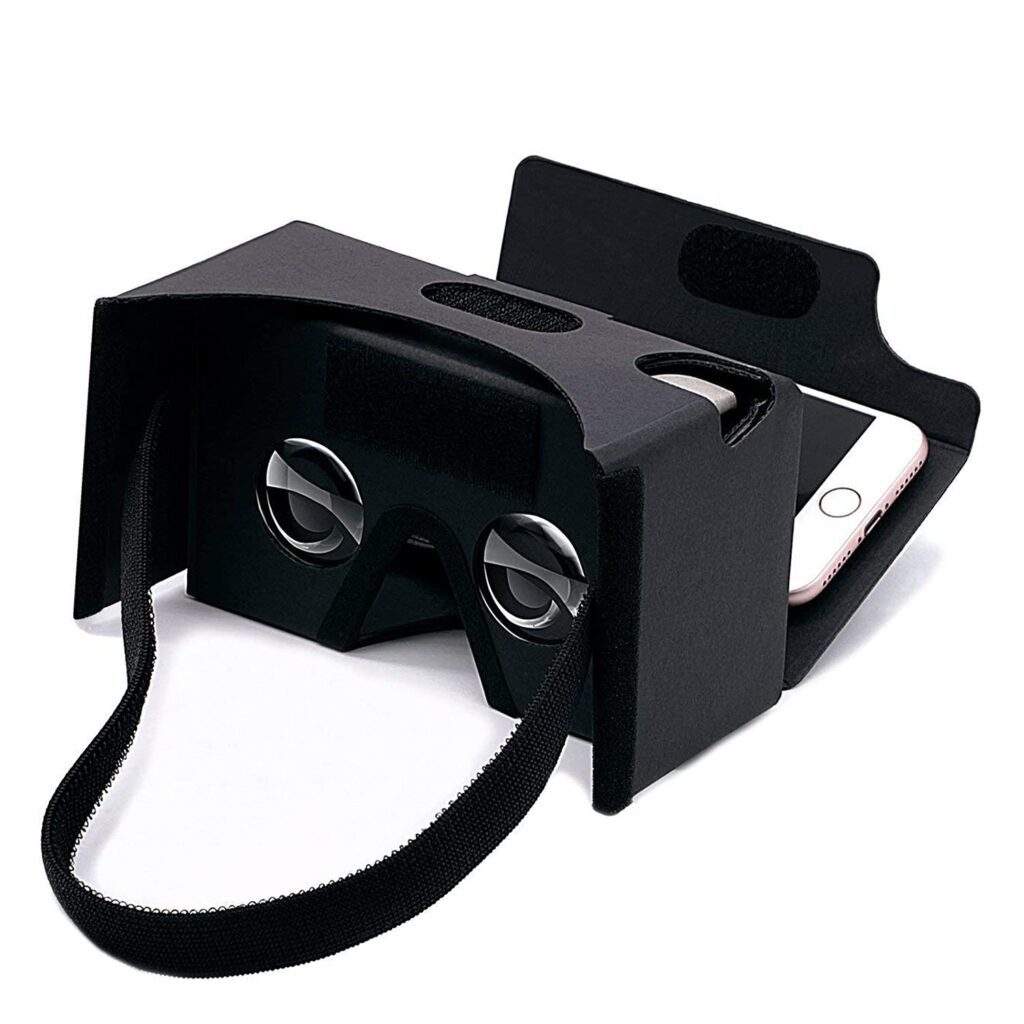 Virtual reality technologies have the potential to transform various industries and create new and innovative ways of learning, working, and engaging with the world. The possibilities are vast and the technology continues to evolve and improve, opening up exciting new possibilities for the future.
Applications of virtual reality:
There are various applications of virtual reality, including gaming, entertainment, education, and training, and several industries are exploring its potential for use in areas such as architecture, product design, and medicine. The applications of VR are wide-ranging and are being used across many different industries to enhance or change the way things are done.
Gaming: VR has revolutionized the gaming industry, providing players with an immersive experience where they can interact with virtual environments. This has created a new category of gaming known as "VR gaming" that is growing rapidly.
Healthcare: VR is being used in healthcare to treat phobias, anxiety, and depression, as well as to provide a virtual reality experience to help patients who are in a vegetative state or undergoing rehabilitation.
Education: VR is also being used in education to provide a more engaging learning experience. For example, students can experience virtual field trips, simulations, and interactive lessons that would be difficult to achieve in a traditional classroom setting.
Military and defense: VR is being used in the military to train soldiers and simulate dangerous situations. This provides a safe environment for soldiers to practice their skills without the risk of injury.
Real Estate: VR is being used in real estate to provide virtual tours of properties, giving potential buyers a sense of what it would be like to live in the property.
Retail: VR is being used in retail to provide virtual showrooms, enabling customers to see and interact with products in a virtual environment.
Architecture and Construction: VR is being used in architecture and construction to create virtual walkthroughs of buildings, allowing architects and builders to see the finished product and make changes before construction begins.
Film and entertainment: VR is being used in film and entertainment to provide an immersive experience for viewers. For example, VR is being used to create virtual reality experiences for theme parks, movies, and live events.
These are some of the major applications of VR technology, and the list is continuously growing as more and more industries begin to adopt this technology.
Augmented Reality (AR):
Augmented Reality (AR) is a technology that enhances a real-world view with virtual elements, such as computer graphics, 3D models, videos, animations, and sound. AR provides users with an enriched experience, as it integrates virtual elements seamlessly into the real world and allows users to interact with both physical and virtual objects.
AR technologies:
AR technologies are typically classified into two categories: Head-Mounted Displays (HMDs) and Mobile AR. HMDs are wearable devices, such as VR headsets, that completely immerse users in a virtual environment. On the other hand, Mobile AR uses smartphones, tablets, and other mobile devices to augment reality with digital elements.
Examples of AR technologies include:
Smart Glasses: AR glasses that display information and virtual elements in a user's field of view.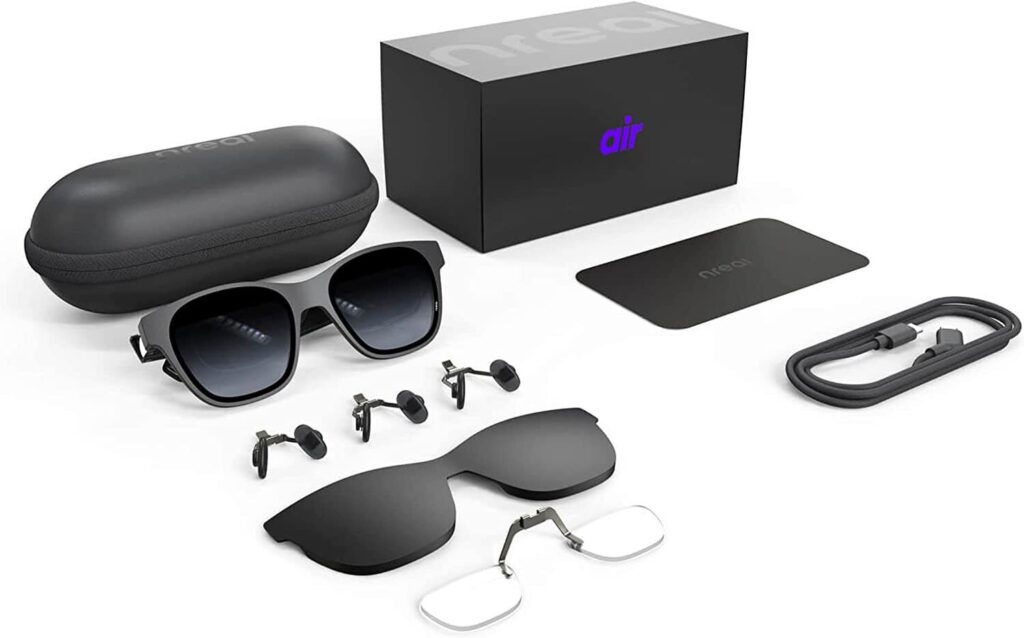 Head-Mounted Displays (HMDs): VR devices that immerse users in a virtual environment, such as the Oculus Quest and the HTC Vive.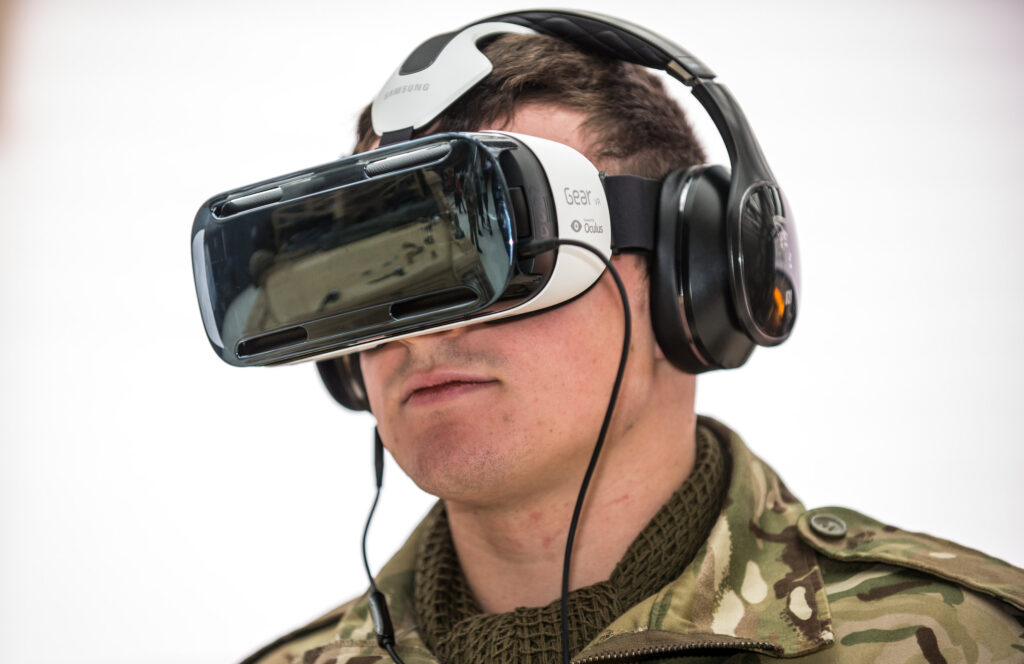 Mobile AR: AR applications for smartphones and tablets, such as Pokémon Go and Snapchat.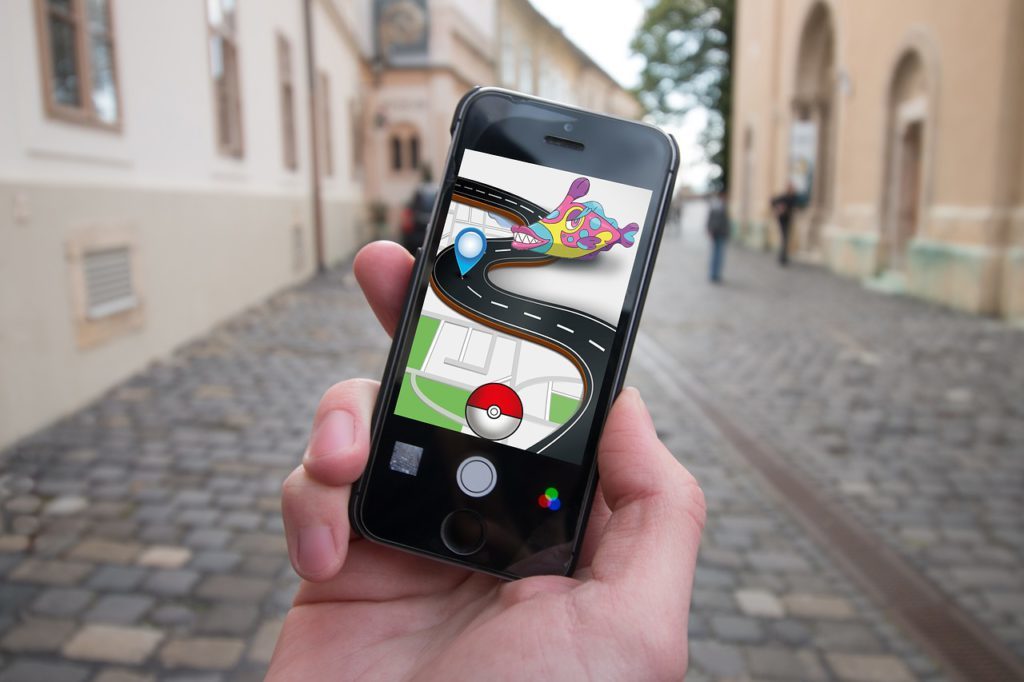 AR Projectors: Projectors that create a virtual environment and can interact with physical objects in the real world.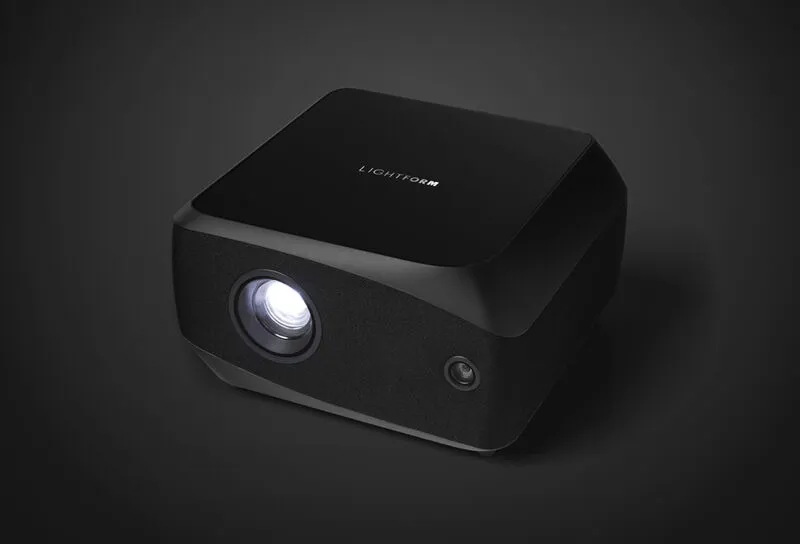 AR Contact Lenses: Contact lenses that display information and virtual elements directly in the user's field of view.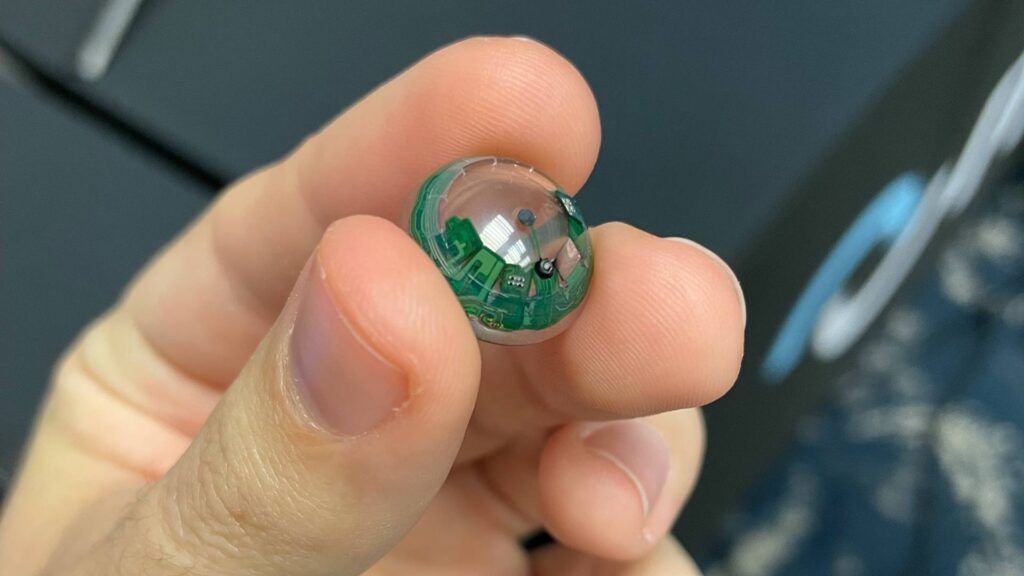 The concept of augmented reality combines the real world with virtual elements, creating new opportunities for innovation and experiences that were not possible before. The continued development and growth of AR technologies will continue to shape and transform the way we interact with the world around us.
Applications of AR:
AR has found its way into a variety of industries, transforming the way people interact with their surroundings. Here are some of the key applications of AR:
Education and Training: AR has been used in education to make learning more interactive and engaging. For example, medical students can use AR to study the anatomy of the human body in a more immersive way.
Gaming: AR gaming has been growing rapidly, offering players a unique experience that merges the virtual and physical world. For example, Pokemon Go is one of the most popular AR games that allow players to catch Pokemon in the real world.
Retail and E-commerce: AR has revolutionized the retail and e-commerce industries, allowing customers to virtually try on clothes and accessories, see how furniture would look in their homes, and make informed purchases.
Healthcare: AR has the potential to revolutionize the healthcare industry by providing doctors and nurses with real-time information, images, and guidance during medical procedures.
Manufacturing and Industrial Operations: AR has been used in the manufacturing and industrial sector to provide workers with real-time information and training, thereby improving efficiency and reducing errors.
Marketing and Advertising: AR has also been used in marketing and advertising, allowing companies to engage with customers in a more interactive way. For example, AR can be used to display product information or virtual advertisements in the real world.
These are some of the examples of the applications of AR. With the growing advancements in technology, the use of AR is only set to increase in the future, creating new and exciting opportunities for people to interact with their environment.
Virtual Reality (VR) and Augmented Reality (AR):
Virtual Reality (VR) and Augmented Reality (AR) are two related yet distinct technologies that have been attracting a lot of attention in recent years.
Virtual Reality refers to a fully immersive experience that replaces the real world with a simulated one. It's achieved by wearing a VR headset that completely covers the eyes, and often includes handheld controllers to manipulate objects and interact with the virtual environment. VR is often used for gaming, entertainment, and education, as it provides a new level of immersion and interactivity.
Augmented Reality, on the other hand, refers to the overlay of digital information on the physical world. It is achieved by using devices such as smartphones, tablets, or AR glasses, that display digital information in real-time as the user interacts with the physical environment. AR is often used for industrial, medical, and educational purposes, as it allows users to access digital information in a natural and intuitive way, without having to take their eyes off the real world.
In summary, VR is a completely immersive experience that replaces the real world, while AR enhances the real world with digital information. While both technologies offer unique benefits and are used for different purposes, they both have the potential to change the way we live, work, and interact with technology.