Before we figure out common computer problems, let's start with why and how the problem occurs. There are various numbers of reasons why computers and monitors got problems. Some of them are simple like dust, dirt, heat, power, water, viruses, software, outdated drivers, operating system, hardware failures, user errors, etc.
Electronic devices like PC, desktops, Monitors, and Mobile phone often have their time limit. If we buy a new mobile phone, it runs smoothly in the initial year without any fault. Over time we download a lot of Applications, capture a lot of pictures, play lots of games, and add files and data to a single device. Slowly the storage system starts to fill up and eventually, it performs slowly.
Thankfully, many common computer problems have simple solutions that can be implemented at home. This blog post will explore the top three common computer problems and provide easy home solutions.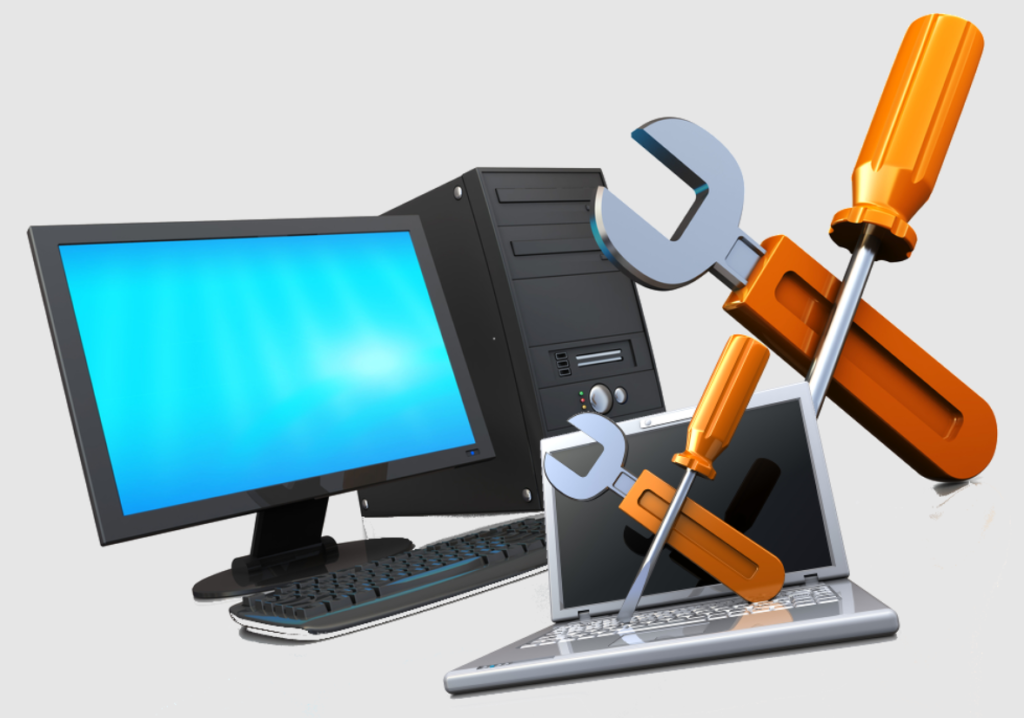 Simple solutions to solve computer problems
The first common problem is Computer Slowdown:
Almost all the devices you encounter with they have the same common problems which is slow performance. This normally happens because of many reasons like running out of space, old software versions, slower network speed, excessive startup programs, etc. This problem can be so annoying. It makes the user feel uncomfortable and feels like hitting a punch to the front screen during their working schedule. I mention a few solutions to address this problem:
a. Go to the taskbar and right-click on Task Manager, or you can access the Task Manager (Ctrl+Shift+ Esc) and then click on Performance and you can easily see which application is using more data and you can turn it off according to your preference.
b. Delete temporary files and clear the browser cache to free up disk space.
To do this go to a browser like Chrome, then click more and select clear browsing data, select your time frame, and clear the data. or you can use applications like Disk Cleanup tool (Windows) and Finder (for macOS) to remove unnecessary files.
c. Upgrade your computer software and hardware.
To update the computer software, go to settings then go to update and security to install newly available software and you can use SSD (solid state drive) to boost your computer performance. Storage units like RAM as more memory can improve performance.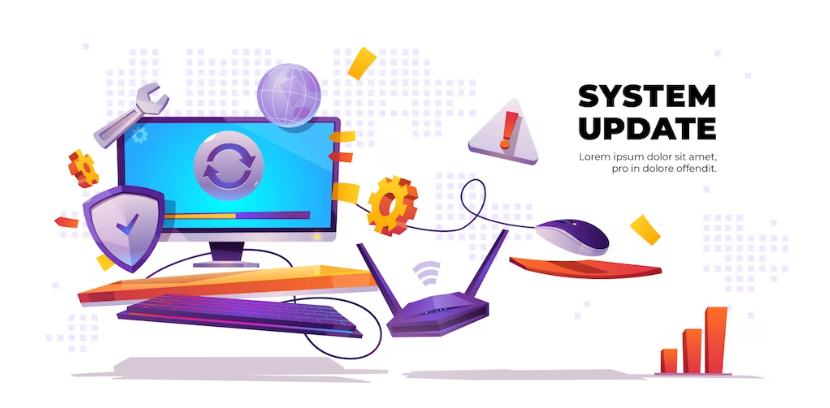 Free vector system update banner, computer software installs
2. The second problem is not connecting to the internet:
Internet connectivity issue is one of the most common issues faced by everyone in their daily lives. It can disrupt your online activities and prevent you from accessing websites or online services like your online class, favorite shows, sports, movies, and so on. To solve the internet connectivity problems following steps can be performed:
a. Restart your router/modem and wait for a few minutes before turning it back on. This action can refresh the connection and resolve temporary glitches.
b. Check the physical connection of your modem/router and ensure they are securely plugged in. Ensure your computer is within the range of your Wi-Fi router and not blocked by physical barriers.
c. Reset your network settings: faulty network drivers on your computer or device can cause internet connectivity problems. Try connecting to a different network to isolate the issue and updates your network drivers to the latest version.
3. The third one is overheating and turning off automatically:
If your computer becomes excessively hot, it can lead to performance issues and even hardware damage. to control this measure:
a. The first one is to make sure your computer has a proper ventilation system and isn't blocked by dust or obstructions. Clean the dust off your computer's fans and vents regularly. you can also use cooling pads or invest in additional fans to improve airflow.
b. Monitoring software can help you keep an eye on temperature levels and take appropriate measures if it's constantly high. Also, viruses and malicious software can make computers slower consider the following home solutions: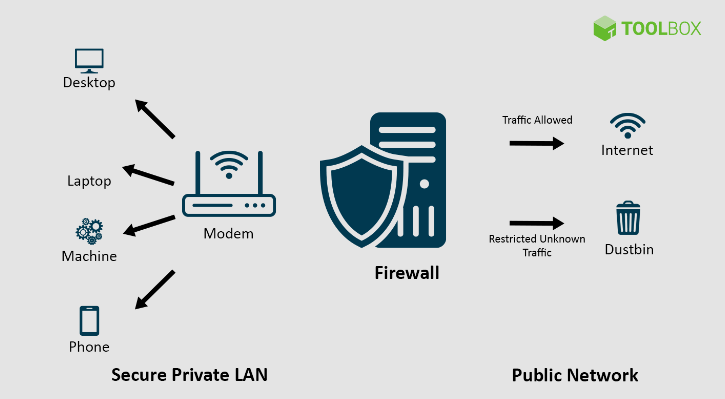 i. Enable Firewall Protection: A firewall acts as a barrier between your computer and the internet, preventing unauthorized access. Ensure your computer's firewall is enabled to enhance security. Choose a reputable antivirus software and install it on your computer.
ii. Exercise Caution Online: Be vigilant when browsing the internet, opening email attachments, or downloading files from untrusted sources. Avoid clicking on suspicious links and regularly update your web browser to protect against potential vulnerabilities. you can find more about malware problems and detection from this topic Malware Detection, Removal, and Prevention.
Conclusion
While encountering computer problems can be frustrating, it's comforting to know that many common issues have simple home solutions. By following the tips mentioned above, you can troubleshoot and resolve slow performance, and internet connectivity issues, and protect your computer from viruses and malware. However, if the problem is unknown or is beyond your technical expertise, it's advisable to seek professional assistance. Remember, a well-maintained computer ensures smoother performance, increased productivity, and a stress-free computing experience.
References:
1. Vijay, K. (2022, March 24)."what is firewall definition key components best practices". [spicework] 18 July. Available at: https://www.spiceworks.com/it-security/network-security/articles)