It is unavoidable for all computers to experience a slowed speed of performance at some
point or throughout their lifetime. As the software becomes more complex and demanding the ability of your PC to react to this software also changes which therefore has an impact on your PC's operation and performance.
Moreover, other choices like system upgrades, also play an important role in determining your computer's performance. Although some changes and upgrades can be made to your laptop in order to make it run faster and perform better. There are some improvements that you can make which are more cost-effective and straightforward to do.
In addition, there are also several types of software available that can help you to get rid of old unneeded files. While also locating applications that you don't use often and therefore you might want to uninstall. These programs can also alert you on files and software that may be the cause of a slow computer and may ultimately be worth deleting.
These minor alterations may seem like they will be not-so-great use in speeding up your computer performance. But, if combined and used correctly then they have the ability to keep your PC functional and running for many numbers of years.
Below I mentioned some ways in which you can improve your computer's speed and also
along with its overall performance.
Uninstall unnecessary software
Your computer comes preloaded with a number of applications that many people won't use but anyway, those eat the system's space and resources. These applications can be easily identified when you see a pop-up prompting you to update a program you've never used before.

Remove them from your computer and free up disk space
Click on the "Start" button and visit the "All apps" menu
Here you can view a list of the applications you have installed.
Once you find the program you want to uninstall, right-click on the icon to see the
"Options" menu.
Then click uninstall and refresh the computer.

Limit the programs at startup: Windows 10 has featured an updated Task Manager which allows users to determine what applications they want to be running in the background and which applications they want to be started on their own.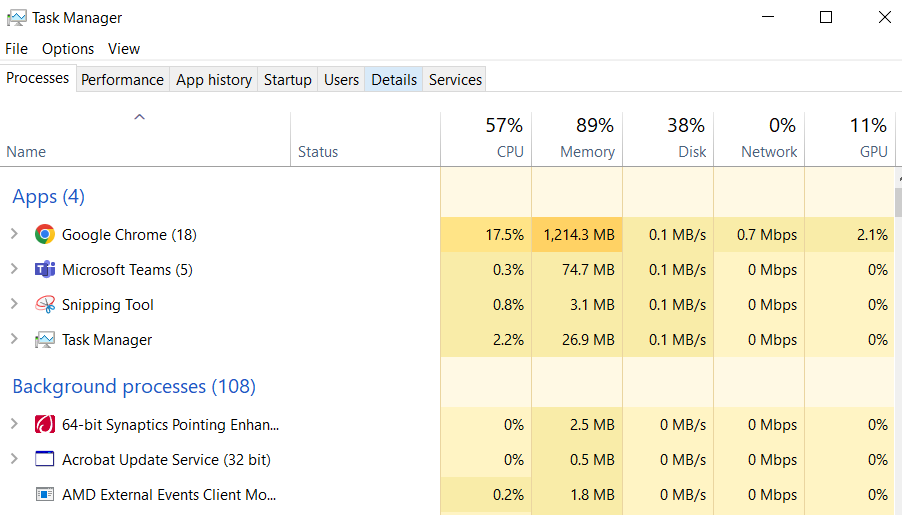 . To access the Task Manager, press Ctrl-Shift-Esc
. If the CPU performance and Disk are more than 60% then the device will perform slowly.
. Go to startup and look for the application that has a high startup impact and you can disable it.
.Restart the computer after this process.
3. The next option is to add more RAM to your PC: Have you considered adding more RAM to your PC? Well, it can be a great way to give your device a performance boost. While it's easier to upgrade it on a desktop, those with convertible or detachable devices might have to settle for the original.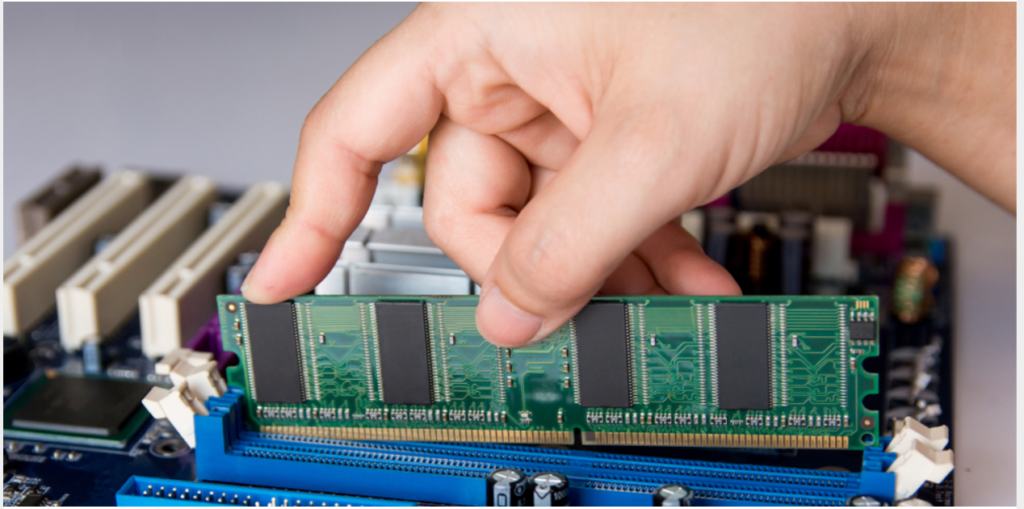 Adding extra memory doesn't have to be a hard and boring task, but it can give your PC a well-deserved boost. So, go ahead and consider upgrading your desktop's RAM.
If you have basic knowledge about the interior, you can easily install the required amount of RAM yourself.
If you are not sure just seek the professional help which you can find around.
4. Check for spyware and viruses: One of the major issues that can slow down your computer's performance is malware and viruses. It's almost impossible to avoid picking up a virus while browsing the web. But don't worry, Windows Defender is here for you. It offers online protection while seeking something on websites.
If Windows Defender is not suitable for you try to find third-party programs that are also easy to install and can be just as effective in removing any spyware or viruses. Regularly clean up your PC and upgrade the software.
5. Consider a startup SSD: Do you want to make your computer boot up faster? A startup solid-state drive (SSD) is your answer. Not only will it take some pressure off your processor, but it will also make your programs run like a cheetah. It's like adding a booster to your computer's engine.
Remember that, an organized hard drive and an active SSD are the keys to a boost the computer speed.
6. Using Disk Cleanup
Every computer has a number of files and programs on its hard drive that haven't been used and are unnecessary. Disk Cleanup allows you to find which applications and files can be deleted from your computer, freeing up drive space for the programs you will use.
7. Optimize your web browser: We all know that web browsers sometimes take a lot of time to load. They can make or break your internet experience. See, optimizing your web browser doesn't have to be rocket science. Just a few simple steps can make your computer faster like a cheetah. So, go ahead, try a different browser, and clear out that cache. Your computer will run faster.
Conclusion:
You can greatly improve your computer performance by cleaning up your hard drive, optimizing your web browser, adding more RAM, checking for viruses and malware, and updating your device drivers. So, by taking these steps you can greatly improve your PC's speed and functionality.