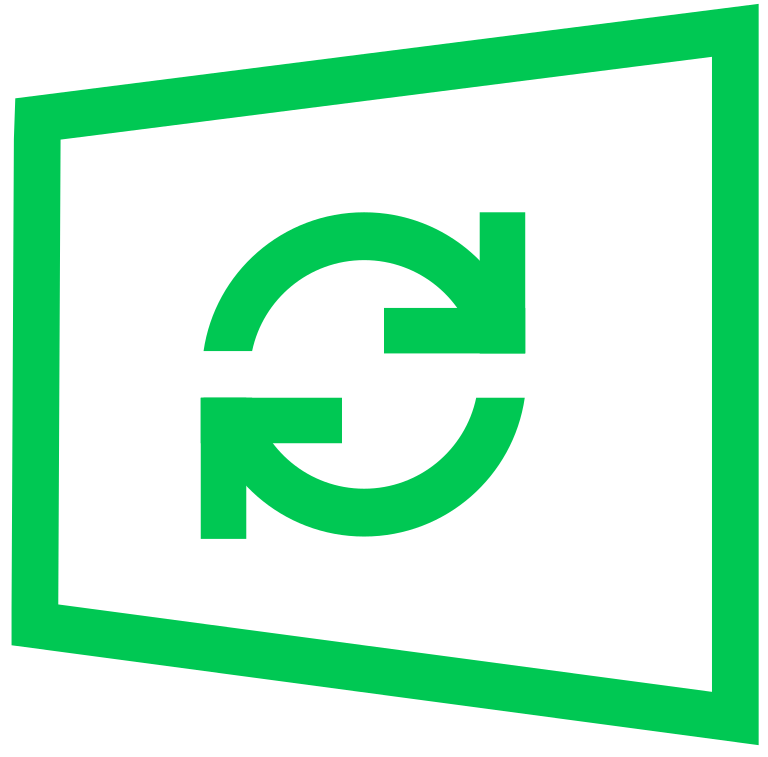 Windows updates are an essential part of any computer system. They are designed to keep the operating system and other software up to date, ensuring that they work efficiently and securely. Windows updates are released regularly by Microsoft to fix bugs and vulnerabilities, add new features, and improve the overall performance of the system. In this blog, we will discuss the importance of Windows updates and why it is crucial to keep your system up to date.
Step by Step to check and install Windows Update
Checking for Windows updates is a straightforward process that can help ensure your computer is up-to-date with the latest security and performance improvements. Follow these step-by-step instructions to check for Windows updates on your computer:
Step 1: Open Windows Settings
Click on the Start button or press the Windows key on your keyboard to open the Start menu. Then, click on the Settings icon (gear icon) located on the left-hand side of the Start menu. Alternatively, you can press the Windows key + I keyboard shortcut to open the Settings app directly.
Step 2: Navigate to Windows Update
Once the Settings app is open, click on the "Update & Security" option.
Step 3: Check for Updates
Within the "Update & Security" section, click on the "Windows Update" option. Here you can view the status of your Windows updates and check if any updates are available for download.
If there are updates available, click on the "Check for updates" button to start the download process. Windows will automatically search for and download the available updates.
Step 4: Install Updates
Once the download process is complete, you will be prompted to install the updates. Click on the "Install" button to start the installation process.
Depending on the size and number of updates, this process can take some time. It's important not to interrupt the installation process or turn off your computer during this time.
Step 5: Restart your computer
After the updates are installed, you will be prompted to restart your computer. Click on the "Restart now" button to restart your computer and complete the installation process.
Once your computer has restarted, you can check for any additional updates by repeating the steps above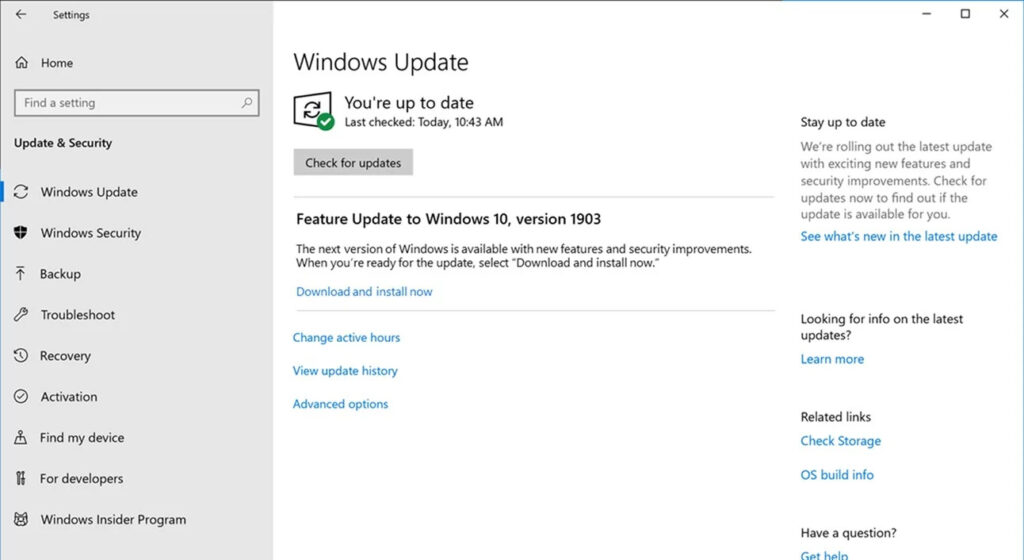 Advantages of Windows Update
Improved Security: One of the primary advantages of Windows updates is improved security. Cybercriminals are always looking for ways to exploit vulnerabilities in the operating system and other software programs, which can result in data breaches, identity theft, and other forms of cybercrime. Microsoft regularly releases security updates that address these vulnerabilities, keeping your computer safe from potential threats.
Bug Fixes: Windows updates also include bug fixes for software glitches that can affect the performance of your computer. These bugs can cause programs to crash, slow down your system, or cause other issues. By installing the latest updates, you can fix these bugs and improve the overall performance of your computer.
Improved Compatibility: New software and hardware are constantly being released, and it's important to have an up-to-date operating system that can work with these new technologies. Windows updates ensure that your computer is compatible with the latest software and hardware, preventing compatibility issues.
New Features: Windows updates often include new features that improve the functionality and usability of your computer. For example, Windows 10 updates brought new features like Cortana, a virtual assistant that helps you manage your daily tasks, and the Windows Ink Workspace, which allows you to write on your screen using a stylus or finger.
Performance Improvements: Windows updates also bring performance improvements to your computer, making it run faster and more efficiently. These improvements can speed up your system, making it more responsive and efficient, especially when it comes to booting up and shutting down your computer
Disadvantages of Windows Update
Interrupted Workflow: Windows updates can sometimes interrupt your workflow, as they require your computer to restart after installation. This can be frustrating, especially if you are in the middle of an important task. However, you can schedule updates to install during a time when you are not using your computer, to minimize interruptions.
Compatibility Issues: Sometimes, Windows updates can cause compatibility issues with certain software programs or hardware. For example, some older software programs may not work properly after a Windows update, or a device driver may need to be updated to work with the latest version of Windows. It's important to check for compatibility issues before installing a Windows update.
Slow Download Speeds: Depending on the size of the update, downloading and installing Windows updates can take a long time, especially if you have a slow internet connection. This can be frustrating, as it can slow down your computer while the update is being installed. However, you can schedule updates to install during a time when you are not using your computer, to minimize the impact on your workflow.
Unwanted Changes: Windows updates can sometimes include unwanted changes to your computer's settings or user interface. For example, a new update may change the way a certain program works or looks, which can be confusing or frustrating for some users. However, you can usually customize these settings to your liking, or revert back to a previous version of the program if necessary.
Conclusion
In conclusion, Windows updates are essential for the security, stability, and performance of your computer system. They ensure that your system is protected from potential threats, fixed bugs, brings new features, compatible with new software and hardware, and improve performance. Failure to install updates can leave your system vulnerable to attacks, slow down your system, and cause compatibility issues. Therefore, it's crucial to keep your system up to date by regularly installing Windows updates. It's also important to note that Microsoft ends support for older versions of Windows, which means that without updates, your system will become more vulnerable to security threats and potential compatibility issues. So, if you want to keep your system running smoothly and securely, make sure to install Windows updates regularly.