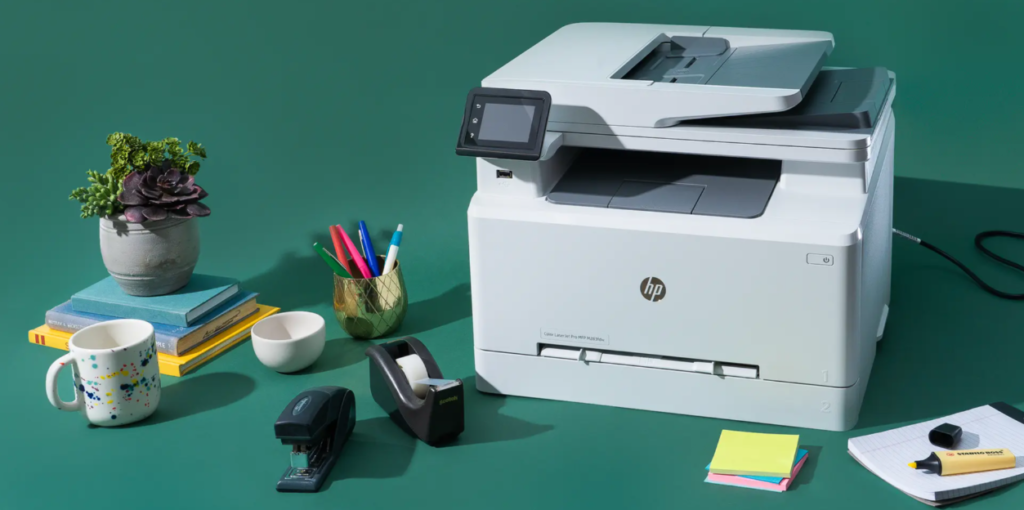 Introduction
So, you've finally gotten your hands on a brand-new printer. Congratulations! Now, it's time to set it up and get to printing. But, before we jump into the installation, let's take a step back and ensure we've covered our basics.
Firstly, you need to unbox your printer and read the manual. Yes, the manual is important, reading the manual will save you from a lot of headaches in the future. Next, prepare your workspace. Ensure that there is enough room for the printer and the cables are within reach. With this check, you are ready to connect your printer.
Connecting your Printer
Most of the modern printers have two primary options: USB and Wi-Fi. If you are using a printer with a single device then a USB connection is good enough, however, If you want to connect your printer to multiple devices then the Wi-Fi route is the best option.
Once you decide on the connection type, let's move to the next steps. Now, plug in your printer to the power source. If you are using a USB cable plug one end of the cable into the printer and the other end on the computer. If you have a Wi-Fi connection make sure that both of the devices connect on a similar network. That's it you are all set up and we move to another step.
Initial Setup:
Now, let's turn on your printer. It is usually located on the top side of your printer. Once it is turned on it starts to make some noise. If the printer is not flashing and making any noise recheck the power supply, and USB cables and re-connect again.
It is time to insert ink cartridges. All the different devices have different types of ink cartridges. In most printers, there are 4 slots for ink cartridges, they are black, Cyan, Magenta, and yellow. Some of the bigger office printers have ink tank cartridges.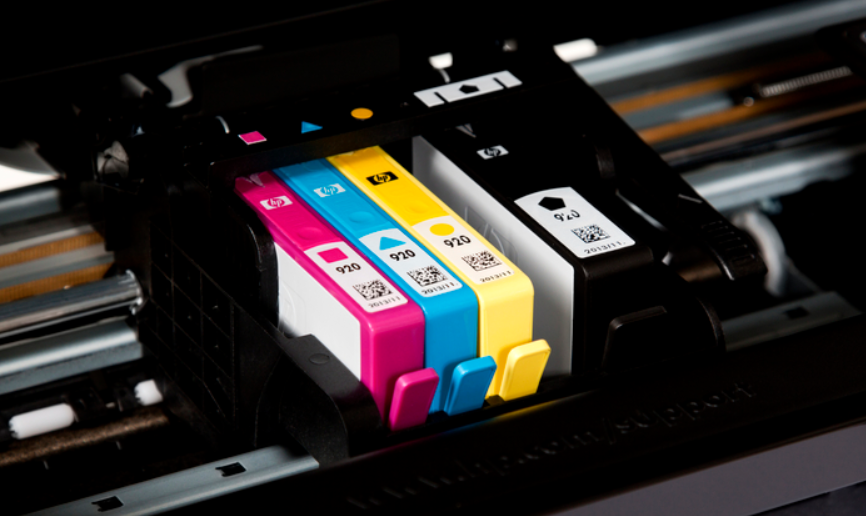 Just make sure that you remove the stickers before inserting them. You must align the ink color according to the picture above. Finally, it's time to load some paper. Make sure your printer is properly aligned with your paper tray, and that your paper is also stacked neatly.
Installing Printer Driver
Let's download the printer driver from the manufacturer's website. Make sure you typed the correct printer model otherwise, it's not going to work. Once the download is complete, agree to the required terms and conditions for installation.
When installing the driver choose the correct connection type and set up the required printer properties through the control panel. Modify your printout to your required size, quality, and ink density. Let's move on to the next section and perform a test print.
Test Print
So, you have successfully connected your printer to the computer. it's time to do a test print to ensure that everything is working as expected.
To do the test print go to your computer settings and click on printers and scanners, then select your printer and click on manage. From there you can send a test page to your printer.
Conclusion:
Congratulations! You've successfully installed your brand-new printer. Now, you can print all the funky pictures and deep inspirational quotes available on the internet. Remember to maintain the hardware, and printer regularly, clean the printer heads, replace ink cartridges, and update the firmware. If you face any problems remember to troubleshoot printer issues or have a look at this link.